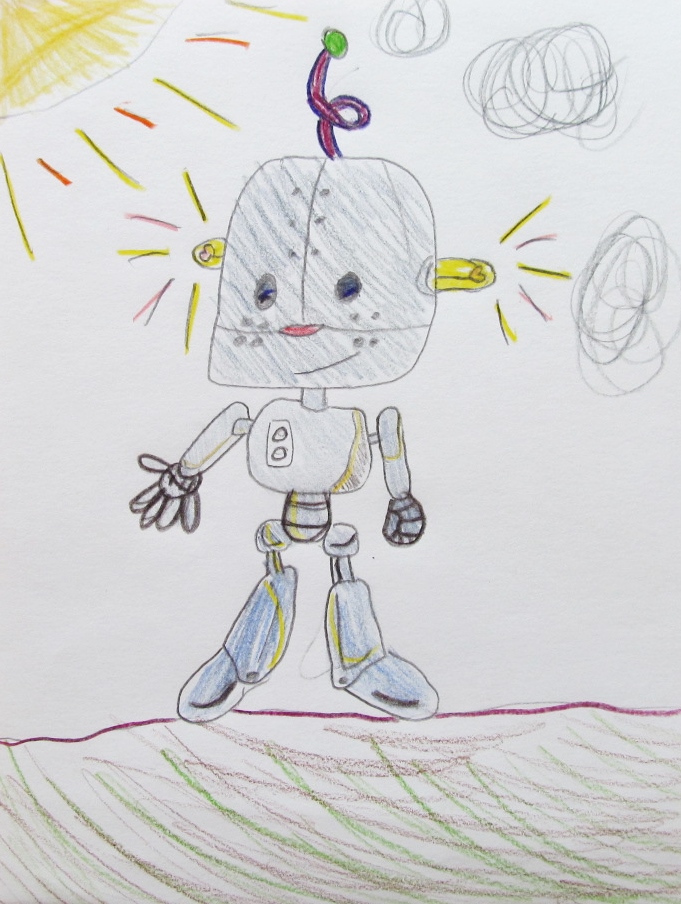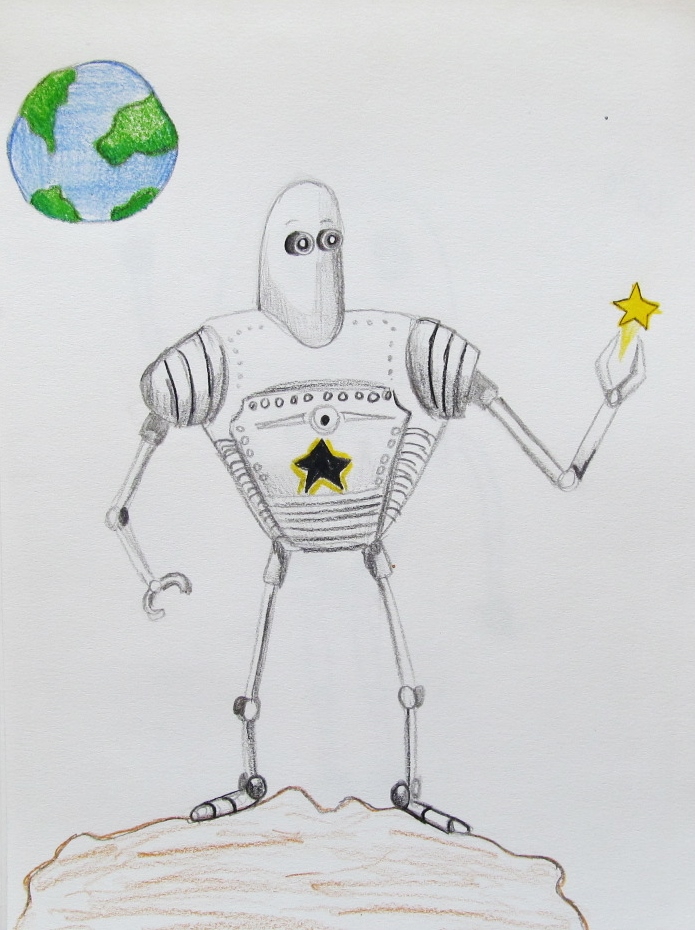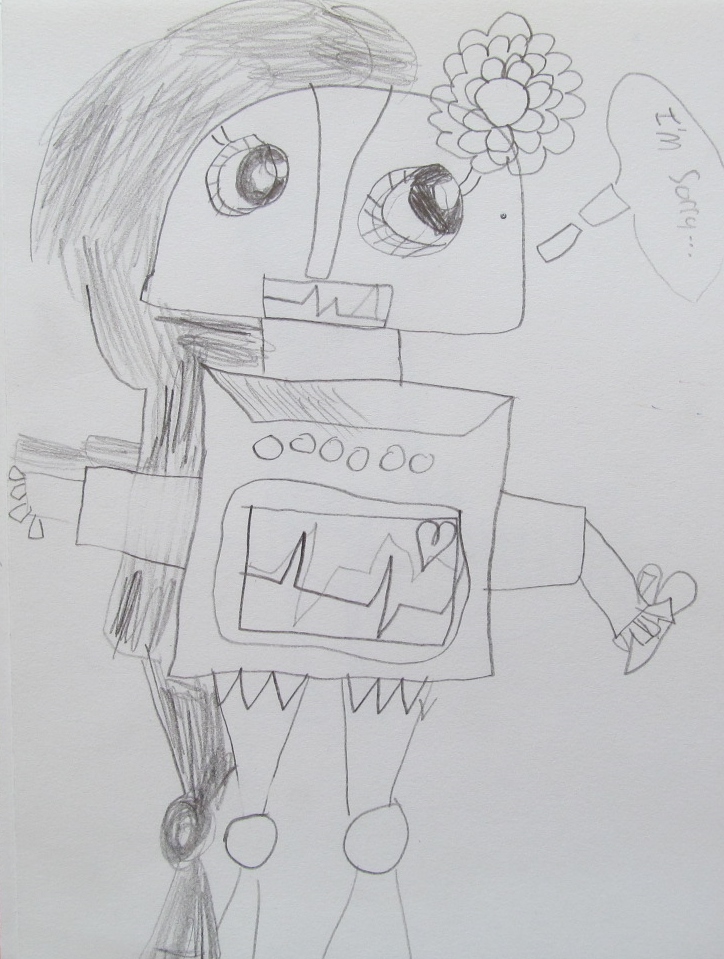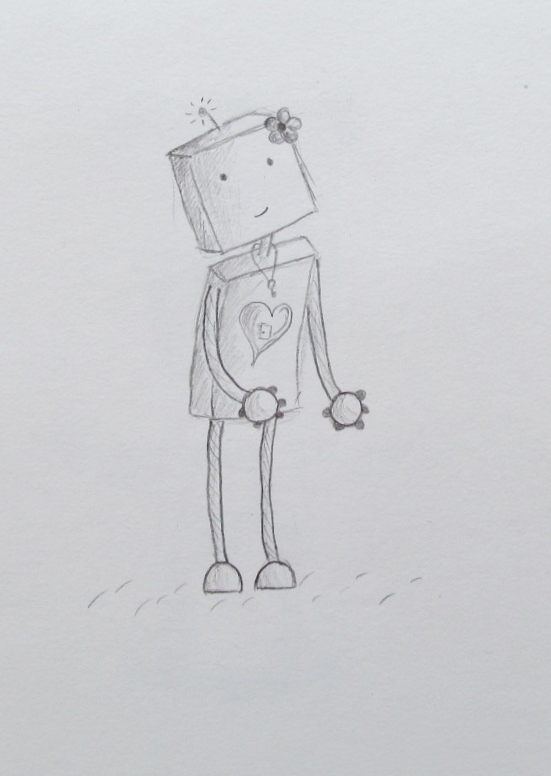 Robot Paintings
Art Start April 2014
Art Start students analyzed robots and described what makes them look both similar and different from a person. They came up with lots of traits and details that robots can possess, and added them to their sketches (at right).
When sketches were done, the artists used them as reference to draw their robots on larger red paper (see Anna and Lucy, left).
Finally, robots were painted with tempera, adding highlights and shadows to make them look 3D and shiny. (See Zoey and Michayla, right) Details and outlines made the robots look complete. Backgrounds could be plain or give the robot a setting or even a story. Lots of imagination at work!